NCRA 25TH ANNIVERSARY CONFERENCE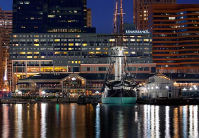 RENAISSANCE BALTIMORE HARBORPLACE HOTEL
Nov. 6 - 9, 2017
Room pricing is $195.00/night +tax


(CUT OFF DATE IS: October 8, 2017)
Quick Schedule:
The NCRA lobby day on Capitol Hill will be Thursday Nov. 9, 2017. NCRA's lobby team will book your congressional appointments. Please take a few moments to fill in the important information needed in the following link.
IMPORTANT HILL DAY INFORMATION NEEDED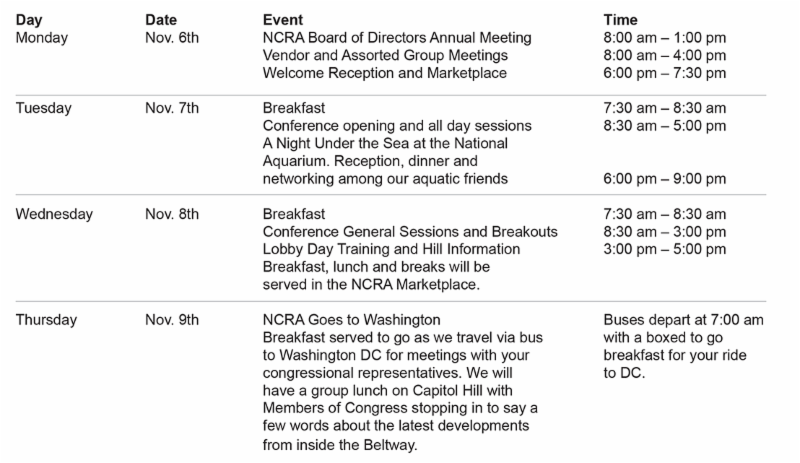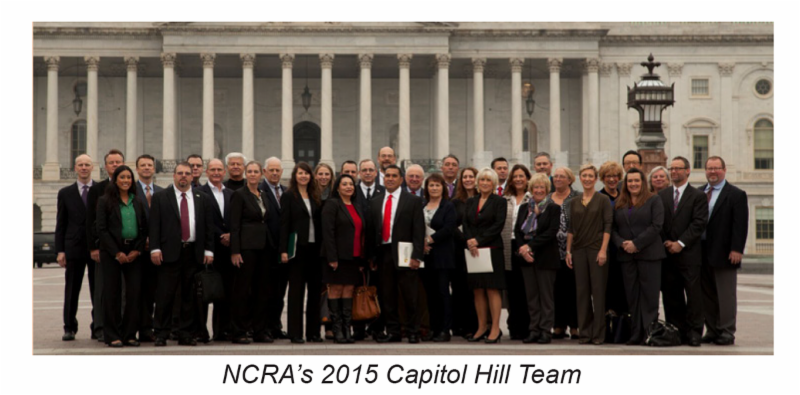 Note: Baltimore Washing International Airport (BWI) is approximately 15 minutes to the hotel and about an hour from Capitol Hill. Washington Reagan International Airport (DCA) is approximately 20 minutes to Capitol Hill and an hour from the hotel. NCRA will provide a bag storage location on Capitol Hill for those who would like to fly out of DCA after the Capitol Hill meetings instead of returning to Baltimore.
Anyone wishing to sponsor and event please contact Jan Gerber at Jgerber@ncrainc.org
Attendee Registration Link
Exhibitor Registration Link