Equal Credit Opportunity Act Regulation B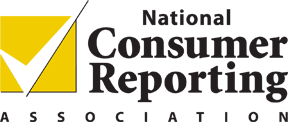 A position on Non Traditional or Alternative Credit Data
And the
Equal Credit Opportunity Act. Regulation B
The National Credit Reporting Association, Inc. believes the Equal Credit Opportunity Act (ECOA) Regulation B has been conveniently forgotten by both the industry and the regulators at a cost to many credit challenged consumers.
Regulation B of the ECOA implements provisions of the ECOA, 15 U.S.C. 1601 et seq., and prohibits lenders from discriminating against credit applicants, establishes guidelines for gathering and evaluating credit information, and requires written notification when credit is denied. 12 C.F.R. Parts 202.
Generally, creditors may restrict the kinds of credit history and credit references they will consider in making a determination of creditworthiness as long as the restrictions are applied to all applicants without regard to any prohibited basis, such as race, sex, or marital status. 12 C.F.R. Parts 202, Supp. I, 6(b)(6).
However, Regulation B also requires creditors, at the request of the applicant, to consider additional information when evaluating the creditworthiness of an applicant, when that applicant presents information not typically being considered that may indicate the credit history being considered does not accurately reflect the applicant's creditworthiness. 12 C.F.R. §202.6(b)(6)(ii).
The Official Staff Commentary to Regulation B explains that creditors, at an applicant's request, must consider credit information not reported through a credit bureau when the information relates to the same types of credit references and history the creditor would consider if reported through a credit bureau. 12 C.F.R. Parts 202, Supp. I, 6(b)(6).
For example, if a creditor generally relies on credit reports from one of the major credit reporting agencies, a creditor will be required, if an applicant requests it, to consider any other payment information meeting the criteria of 12 C.F.R. §202.6(b)(6)(ii).
As the number of thin-file, no-file, (a consumer with no, or very few credit accounts on their report) and credit-challenged consumers continues to grow, the need for creditors to adhere to Regulation B becomes increasingly important. Traditional payment accounts not reported to the three national credit bureaus represents the type of payment history that is often overlooked or ignored.
It appears that only a lack of consumer and industry information of this specific section of the law precludes consumers from having vast amounts of missing credit data from being considered as part of their application. The data is available from applicants and can be verified via respected third party entities so that creditors can have confidence in its accuracy, if only they know how to obtain it and that it must be considered.
About NCRA
The National Credit Reporting Association, Inc. (NCRA) is a non-profit trade association founded in 1992 that represents the Consumer Reporting Industry and specifically "Mortgage Credit Reporting Agencies". NCRA represents approximately 80% of the Credit Reporting Agencies in the United States and Puerto Rico that produce specialized Mortgage Credit Reports as required by the Department of Housing and Urban Development, Fannie Mae and Freddie Mac for mortgage loan underwriting. NCRA members provide the mortgage lending community in excess of 4,000,000 mortgage credit reports per month.