Equal Credit Opportunity Act Regulation B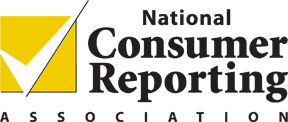 A position on Non Traditional or Alternative Credit Data
And the
Equal Credit Opportunity Act. Regulation B
The National Credit Reporting Association, Inc. believes the Equal Credit Opportunity Act (ECOA) Regulation B has been conveniently forgotten by both the industry and the regulators at a cost to many credit challenged consumers.
Regulation B of the ECOA implements provisions of the ECOA, 15 U.S.C. 1601 et seq., and prohibits lenders from discriminating against credit applicants, establishes guidelines for gathering and evaluating credit information, and requires written notification when credit is denied. 12 C.F.R. Parts 202.
Generally, creditors may restrict the kinds of credit history and credit references they will consider in making a determination of creditworthiness as long as the restrictions are applied to all applicants without regard to any prohibited basis, such as race, sex, or marital status. 12 C.F.R. Parts 202, Supp. I, 6(b)(6).
However, Regulation B also requires creditors, at the request of the applicant, to consider additional information when evaluating the creditworthiness of an applicant, when that applicant presents information not typically being considered that may indicate the credit history being considered does not accurately reflect the applicant's creditworthiness. 12 C.F.R. §202.6(b)(6)(ii).
The Official Staff Commentary to Regulation B explains that creditors, at an applicant's request, must consider credit information not reported through a credit bureau when the information relates to the same types of credit references and history the creditor would consider if reported through a credit bureau. 12 C.F.R. Parts 202, Supp. I, 6(b)(6).
For example, if a creditor generally relies on credit reports from one of the major credit reporting agencies, a creditor will be required, if an applicant requests it, to consider any other payment information meeting the criteria of 12 C.F.R. §202.6(b)(6)(ii).
As the number of thin-file, no-file, (a consumer with no, or very few credit accounts on their report) and credit-challenged consumers continues to grow, the need for creditors to adhere to Regulation B becomes increasingly important. Traditional payment accounts not reported to the three national credit bureaus represents the type of payment history that is often overlooked or ignored.
It appears that only a lack of consumer and industry information of this specific section of the law precludes consumers from having vast amounts of missing credit data from being considered as part of their application. The data is available from applicants and can be verified via respected third party entities so that creditors can have confidence in its accuracy, if only they know how to obtain it and that it must be considered.
About the National Consumer Reporting Association
Founded in 1992, the National Consumer Reporting Association, (NCRA - Formerly National Credit Reporting Association, Inc.) is a national trade organization of consumer reporting agencies and associated professionals that provide products and services to hundreds of thousands of mortgage lenders and property managers who use consumer reports for housing decisions.
Headquartered in the Chicago suburb of Roselle, Illinois, NCRA's membership includes 70% of the mortgage consumer reporting agencies in the United States that can produce a credit report that meets the requirements of HUD, Fannie Mae and Freddie Mac for mortgage lending and the nation's leading providers of resident screening firms providing consumer data to the multifamily housing industry. NCRA's focus is on housing issues driven by the critical data needed for making informed accurate decisions for both multifamily rental and single family lending.
NCRA offers FCRA Education and Certification Programs for both consumer reporting member employees and our clients, the end-users of the consumer information. Our end-user programs are specifically focused for the supporting the needs of mortgage lenders and the multifamily housing industry. NCRA's Comprehensive Information Security Program set one of the most stringent "Best Practices" standards in the industry to assist its members in protecting sensitive consumer data.
NCRA's Education and Compliance committee supports continuing education through NCRA's Annual Conference and regular webinars covering the ever changing industry dynamics. Additionally NCRA offers education articles in the NCRA Connections newsletter covering both mortgage and multifamily issues along with a complete economic recap and forecast for the week ahead. NCRA's Consumer Credit "Man on the Street" Education video series are free public service education programs to help improve financial literacy in America.
As Congress reviews housing legislation and regulation, NCRA is available to provide our unique industry prospective, that of an organization that is an intermediate between the lenders, landlords and the consumers we serve on issues with a more street level perspective than often provided by the national credit repositories or other industry entities.
Our members review the data provided by all three national credit repositories and work with the consumer on the lenders or landlords behalf to provide the most complete and accurate credit report possible to evaluate the consumer's true risk when securing shelter for the protection of their family, and all other families in the rental community.
See what consumers say about NCRA members…Consumer names edited for financial privacy.
About Advantage Credit – Evergreen CO
I just wanted to take a minute to let you know how thankful I am for all the hard work Jackie had put in on my file. It is hard to come across hard working people who go the extra mile for their customers anymore. Jackie was phenomenal; if it wasn't for her I am not sure we would have been able to close on our house. Thank you!
Zachary H. - Tempe, AZ
About Strategic Information Resources, Inc. – Springfield MA
Julie called to say thank you to Dolly for all of her help… This woman watched the 60 minutes episode and saw how difficult it could be for people and how easy we made things for her… I was explaining a few things to her and she just kept thanking me and saying how great we are and how helpful Dolly was… Great job!!!!!!
Julie S. – Branford CT

Mark called to Thank Kathy for all the help. He called in a consumer dispute, which he's been fighting to get removed for 3 years. He said she's been the only person that's been able to help him and wanted to call to tell her how much he appreciated her help. Just wanted to say GREAT JOB Kathy!
Mark G. - Torrington CT
About Advantage Credit Bureau – Fargo ND
Debbie, you really put forth an effort on this file and I want you to know it is greatly appreciated. Your customer service was excellent. Thank you so very much.
Jon L. - Moorhead, MN
About Birchwood Credit – North Conway NH
In pulling my credit report, we discovered that there are several errors on my report which resulted in a downgrade and negative report. I am writing to tell you that Giselle is an outstanding professional! Literally within one week, she has helped me to clear these mistakes off my credit report. Giselle is knowledgeable, tenacious, and a "take no prisoner" advocate for her client. I must admit that I know nothing about how to navigate the bureaucracy of credit bureaus. Giselle took my hand (figuratively) and walked with me in every step of the way. I am enormously impressed and grateful for her assistance.
Thank you very much for Birchwood's excellent work. Giselle is a gem!
Jackie J.S. - Boston, MA
I just wanted to thank you for your help in getting my credit history related to my Sears Citibank account cleared up. Your experience in dealing with these matter is invaluable. Your calm but straightforward approach spurred me to keep trying and to not give up on something that was in fact Citibank's responsibility. With your help, I was finally able to get this cleared up. Thank you & God bless.
Mark A. H. - North Conway NH
About CIC Mortgage Credit – Nashville TN
Dear Ms. Stringer, Thank you for your help in securing the financing for my real estate interests. Your assistance made it possible for me to qualify for the lowest interest rates available and thereby, allowing me to maintain all of my personal and business accounts and loans with the Whitney. I look forward to working with you again soon.
Warren V. – New Orleans, LA
About Advantage Plus Credit Reporting Inc. – Peoria AZ
This note came with flowers…Delia, Thank you for your quick and expert work! I would not be moving into our new house if it weren't for you! Please know that I am very grateful!
Regan C. - Peoria AZ

Recently we refinanced our mortgage, and the process was held up by a false report of delinquency on my credit report. I tried to straighten it out myself, but was unsuccessful, though I spent many hours on it. I was fortunate to have help from both Angela and Delia. Angela spent well over an hour on conference calls with me and the entities reporting the problem. This help was absolutely essential. In the closing I heard that your agency received only about $25 for the services rendered. But the help you delivered was far beyond that. So I wanted to make sure that I said thanks, and that there was a record of this good work. Thanks Again,
James C. - Las Cruces, NM
When you need accurate data and great customer service - trust an NCRA member to deliver!